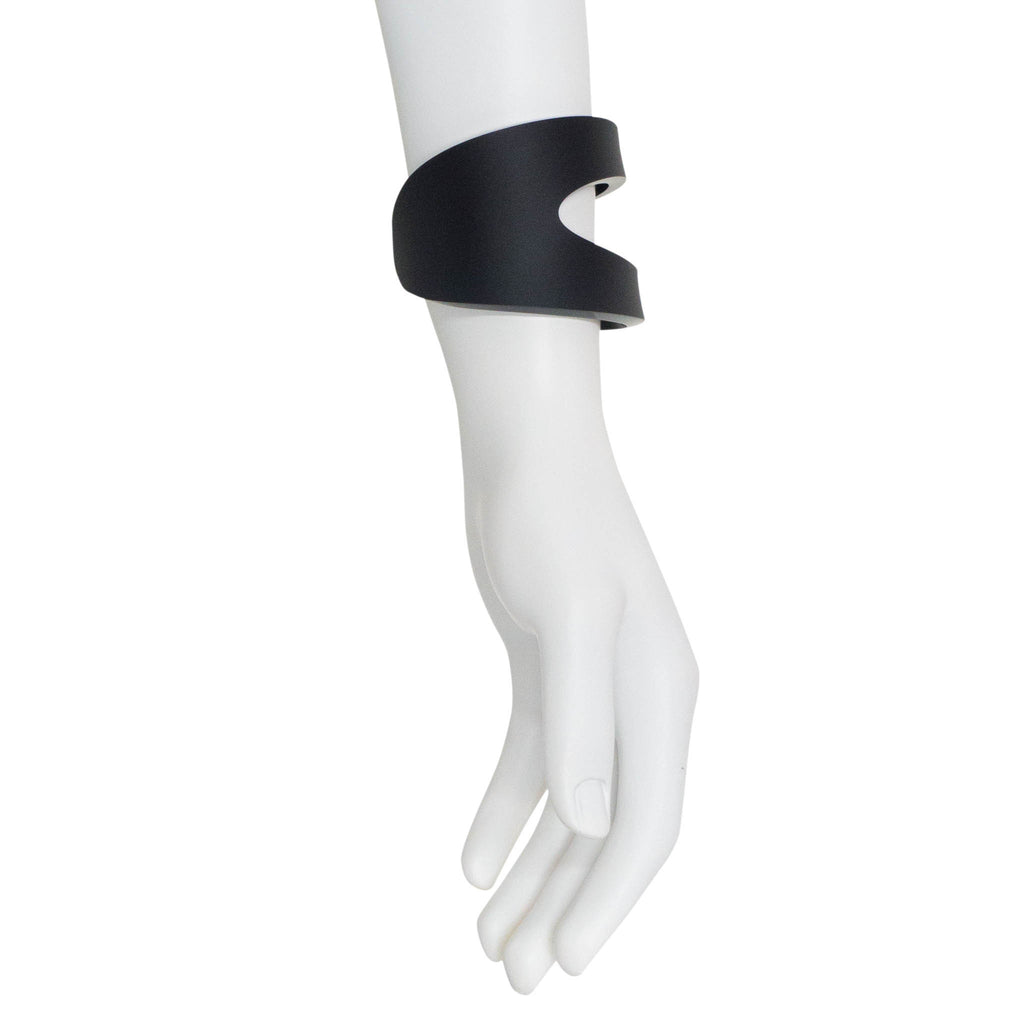 Details
Simple and sculptural, this bracelet can be worn alone, or stacked up - you decide.
Materials:
Acrylic
Acrylic laser cut in Ohio
Bracelet hand-formed in NYC
Material Care: Simply wipe clean acrylic pieces with a micro-fiber cleaning cloth.


Availability: All our jewelry is made to order in our studio in New York. Please allow 3 weeks for delivery.